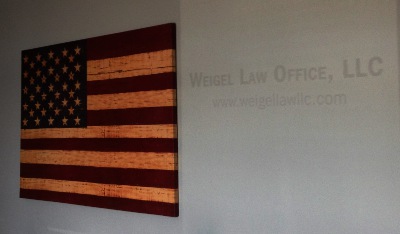 Weigel Law Office, LLC is an effective, experienced, business immigration practice that is focused on serving organizations in the Kansas City-area, the Midwest and throughout the U.S. with sponsorship and compliance matters.


Weigel Law Office, LLC guides individuals and organizations through a wide variety of temporary and permanent residence visa processes, to include:

Temporary Work Visas

H-1B, H-1B1 and E-3 professional workers
L-1, intra-company transferees
TN, NAFTA professional workers
O-1, extraordinary ability personnel
B-1, business visitors, including B in lieu of H visas
Employment-based Permanent Resident Visas

Labor Certification-based cases
National Interest Waiver petitions
Multi-national Executive and Manager petitions
Extraordinary Ability/Outstanding Researcher petitions
Weigel Law Office, LLC can help organizations in all areas of immigration compliance, to include:

Basic I-9, employment verification compliance
E-Verify implementation and maintenance
Administrative, I-9 audits
Assisting criminal defense counsel with immigration cases involving employers
Contractor and subcontractor immigration compliance

In the course of operations, organizations may need assistance managing the various regulatory and record-keeping requirements associated with immigration sponsorship. These requirements can impact recruiting, performance reviews, even decisions to terminate or layoff employees.

Weigel Law Office, LLC offers an experience-based, practical perspective throughout these decision-making processes.

Additionally, Weigel Law Office, LLC can help organizations identify, assess and manage the numerous issues that can arise in the course of corporate transactions, such as mergers and acquisitions. The potential liabilities and risk of business disruption are too great not to seek and retain experienced business immigration law counsel.

Disclaimer: The materials available on and throughout the Weigel Law Office, LLC website are provided for informational purposes only and are not intended to be, nor should they be considered legal advice. Although this office works to keep information contained on this website up-to-date, it may not reflect the most recent legal developments and therefore may contain errors or omissions and should not be relied upon as legal advice.

Transmission or receipt of the information provided on this website is not intended to create, and receipt does not constitute an attorney-client relationship. Since Weigel Law Office, LLC is not providing legal advice through this website, you should not act upon any information you might receive from it without seeking professional counsel. Please do not send this office any confidential information without first speaking with this office and receiving explicit authorization to send the information.